Feature tracking at Mýrdalsjökull
1) using RapidEye data
In the course of a Master thesis (Ines Schwenkmeier, LMU), surface velocities at Sléttjökull outlet glacier were derived from RapidEye data, applying the feature tracking method with the software Exelis-ENVI and Cosi-Corr.
The results shown below for the period 10.09.2011 untill 1.08.2012 are in good agreement with our in situ measurements.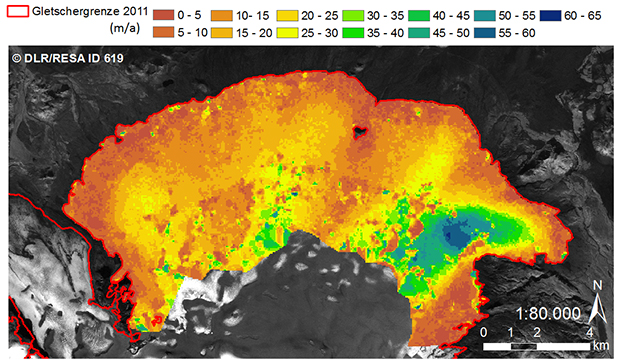 Surface velocities at Sléttjökull derived from a RapidEye image pair: 10.09.2011 and 01.08.2012
2) using TerraSAR-X data
Promising results were also achieved by applying feature tracking with TerraSAR-X data to the whole Mýrdalsjökull glacier. This was done at DLR, Remote Sensing Technology Institute, by using an internally developed processing tool.
Shown below is the result of an image pair acquired within 22 days in summer 2012. Surface velocities of up to 50 cm were measured. In situ measurements at Sléttjökull show that velocities are clearly higher in summer than in winter.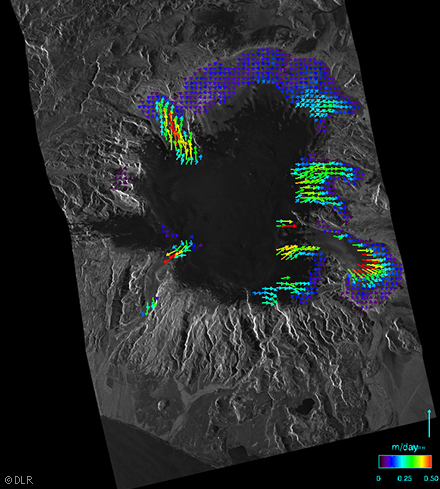 Surface velocities at Mýrdalsjökull derived from a TerraSAR-X image pair: 30.07.2012 and 21.08.2012