Newspaper article
Cooperation GeoFly - IsViews
08.12.2015
"German GeoFly experts are surveying the world"
"GeoFly from Magdeburg, Germany, made a name for oneself as provider of aerial imagery. Currently the company cooperates with researches from Iceland."
See articel in the German newspaper "Volksstimme"!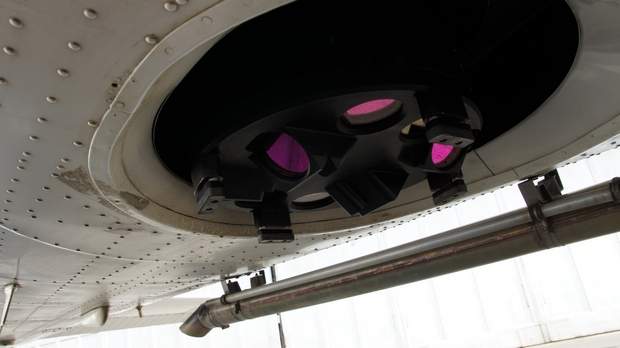 With this high resolution digital camera, mounted at an aircraft, GeoFly experts acquire images of Icelandic
volcanoes (© GeoFly).